Chef Toshio Date's journey with Le Méridien Dubai Hotel and Conference Centre began as Head Chef in July 2012. Prior to helming Kiku, Chef Date, over the past 3 decades, has managed numerous kitchens across noteworthy addresses in Japan, displaying exceptional command over his native cuisine and is a licensed Fugu chef.
Combining his illustrious professional experience and inherent passion for the cuisine, Chef Date brings to Kiku a unique culinary style that is a harmonious blend of Japan's cultural and culinary legacy. Drawing inspiration from traditional favourites and preparation styles, Chef Date's culinary expertise is evident in Kiku's exotic fare that is the numero uno choice for Japanese expatriates, as well as tourists, who crave authentic Japanese cuisine and dine frequently at the restaurant.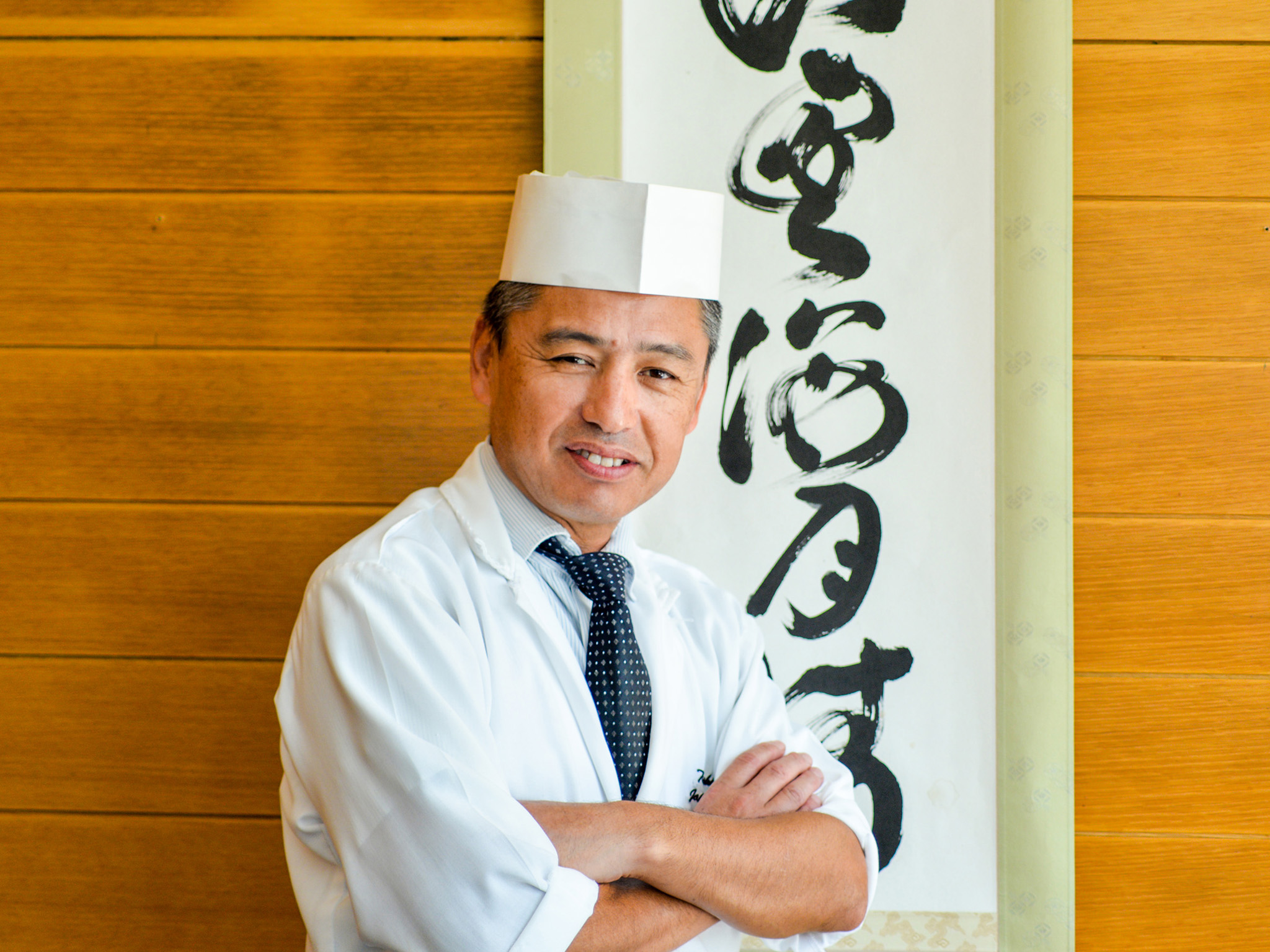 A perfectionist in the kitchen, Chef Date believes that the secret to delivering an exceptional dining experience is by combining culinary flair with authentic ingredients imported all the way from Japan. Chef Date serves a curated fare at Kiku that perfectly encapsulates the essence of Japanese cuisine. His signature dishes, including Kinki, Kaisen Bento, Gindara Misozuke, Nodoguro, as well as seasonal offerings like Ayu, Soramame, and Hotaru Ika pay homage to Japan's culinary heritage and regional specialties while upholding Kiku's dining philosophy.

Eager to stay relevant to Dubai's ever evolving food and beverage landscape, Chef Date has subtly evolved Kiku's fare, adding phenomenal dishes and culinary masterpieces to the menu yet remaining true to his native roots.
Lunch

12:30 PM - 2:30 PM

Dinner

6:30 PM - 11:00 PM